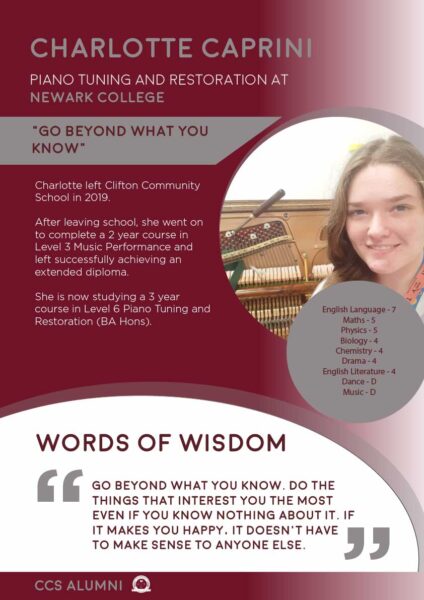 I left Clifton Community School in 2019 with a a Distinction in Dance and Drama, Grade 7 in English Language, a Grade 5 in Maths and Physics, and a Grade 4 in Biology, Chemistry, Drama and English Literature.
After leaving Clifton School I went on to complete a 2 year course in Level 3 Music Performance and left successfully achieving my extended diploma due to receiving a grade of double Distinction in Year 1 and Distinction* double Distinction in my second year. 
Currently, I'm studying a 3 year course in Level 6 Piano Tuning and Restoration (BA Hons) at Neward College.
Go beyond what you know. Do the things that interest you the most even if you know nothing about it. If it makes you happy, it doesn't have to make sense to anyone else.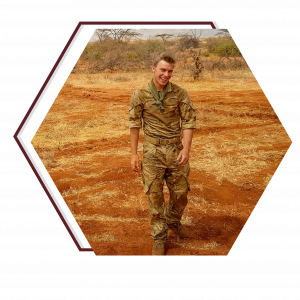 Clifton Community School
1 A*, 5 B's, 2 C's (GCSE's)

Dearne Valley College
Motor Vehicle Body Repair

The British Army
The Royal Artillery
After leaving Clifton I went to Dearne Valley College and studied Motor Vehicle Body Repair for a year, before realising it wasn't what I wanted. I took no time in signing up for the British Army as it had always been in my mind as a possible career choice. Currently, I am serving my fifth year in the Army in the Royal Artillery.
In addition, I am an avid boxer and have managed to juggle my military career with gaining experience in spars. I fight in contests up to four times a year, having just six weeks to complete the vital training and preparation for each fight. When I have completed my tour of duty, I intend to leave the Army and pursue boxing further. It is my dream to do boxing as a professional career.
Do not be afraid of trying new things and finding your passion, because that will be the field in which you can excel. Respect people that respect you and make things happen. Don't just talk about it. Go out and make a change and a difference. I guarantee you will be happier for it!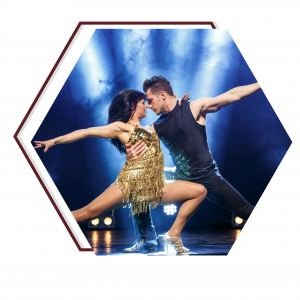 Clifton Community School
1 A*, 3 A's, 5 B's (GCSE's)
Barnsley College
Dance Studies
The Liverpool Institute for Performing Arts
BA (Hons) in Performing Arts
After leaving Clifton, I went to Barnsley College to study dance, developing my skills in a range of dance styles. I then successfully auditioned for a place at The Liverpool Institute for Performing Arts (LIPDA) and completed a BA Hons degree in Performing Arts.
After leaving LIPDA, I traveled the world working as a dancer; this has included working on cruise ships, the stage and television. I have appeared across Europe as a dancer in 'Musical Starlight' performing in countries such as Austria and Germany. I've also featured as a solo dancer in productions of 'Rock around the clock' both in China and here in the UK. I have also been fortunate to gain a part in the 'An Evening with Dirty Dancing' cast, where I featured as a dancer in tours of the UK and across Europe. Over the past 3 years I've taken up dancing roles in pantomimes such as Aladdin, Cinderella, Jack and the Beanstalk and Sleeping Beauty in various theatres around the country.
My dancing roles have not been limited to the stage, as I've used my dancing abilities in modelling jobs in magazines and television advertising for companies such as Schwartzkopf. In addition, I have had the opportunity to make television appearances and have recently performed in ITV's 'Living the Dream'.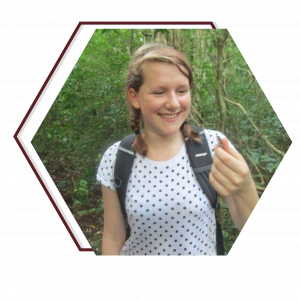 Clifton Community School
1 A*, 1 A, 4 B's, 2 C's (GCSE's)
Wickersley Sixth Form
Geography (B), Psychology (B), General Studies (B), Level 3 Applied Science (Distinction*)
The University of York
Environmental Geography
I attended Clifton Community School where I studied English, Maths, Biology, Chemistry, Physics, Geography, Spanish, Music and Sport. I then progressed to Wickersley Sixth Form to do my A levels. I studied Geography, Psychology, General Studies and Level 3 Applied Science, and left with 3 Bs and a Distinction*.
I am now in my third year of studying Environmental Geography at The University of York, hoping to go on to do a Masters here next year in Marine Environmental Management.
In the summer holiday following my first year of university, I spent four weeks in Indonesia with Operation Wallacea. I spent a week living in a little village in the jungle. I was taught how to scuba dive and monitored the coral reefs to collect data that was sent to the Indonesian government.
In July this year, I participated in an advanced course in scuba diving using the experience to collect data for my dissertation. I spent five weeks this summer volunteering with a marine conservation charity called Love The Oceans and as part of this experience was able to collect my dissertation research on coral reefs. This gave me even more experience monitoring reefs, as well as practice in collecting data from artisanal fisheries and teaching basic biology in the local schools. I am now much more skilled in handling, analysing and logging data, which are all vital skills for my degree.
All of this experience should hopefully allow me to work with charities like Love The Oceans in the future and travel around the world with them to do exactly what I love!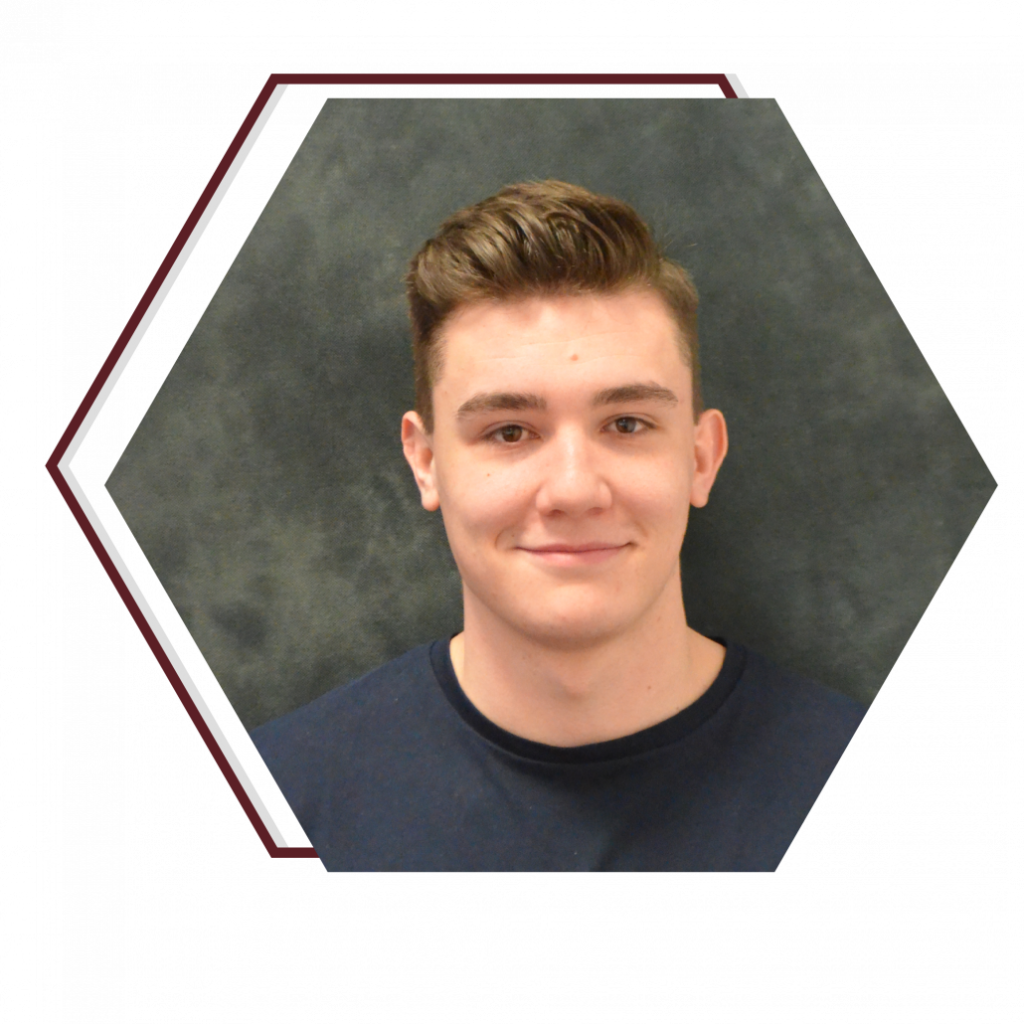 Clifton Community School
2 Distinction*, 1 A, 6 B's, 1 C (GCSE's)
Thomas Rotherham College
History (B), Politics (B), Law (B)
The University of Sheffield
History and Politics
I attended Clifton Community School where I studied English Language and Literature, Maths, Biology, Chemistry, Physics, History, Spanish, Music and PE. I left school with 2 Distinction's*, 1
A, 6 B's and 1 C.
I then progressed to Thomas Rotherham College to do my A levels. I studied History, Politics and Law, from which I received 3 B's.
I am now in my third year of studying History and Politics at the University of Sheffield. My chosen career path is teaching history and politics in secondary schools.
The available careers with my degree are: Teaching, public relations/advertising, journalism, and investment banking.
My advice to current Clifton students would be: Perform at your best in all of your subjects as you will have more options available in the future. When looking at colleges, apprenticeships, or work, make sure you're aware of what is expected so you know exactly what you're getting into.
Finally, try and pick something that you excel in and that you think you'll enjoy.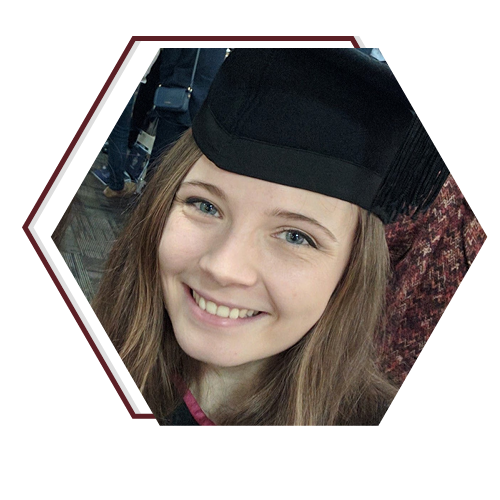 Clifton Community School
5 A*'s, 3 A's, 2 B's
Thomas Rotherham College
3 A*'s, 1 A, 1 B
The University of Nottingham
Modern Languages with Business
After studying at Clifton Community School, I went to Thomas Rotherham College to study French, English Literature, Accounting and General Studies at A-level and Maths at AS, and got 3 A*s, an A and a B.
I then went on to study for a BA Modern Languages with Business at the University of Nottingham (continuing French and starting Spanish from scratch) where I got the chance to go on a year abroad in my third year.
I lived and worked in Madrid and Valencia and taught English to primary school children in the south-west of France in a small town between Bordeaux and Toulouse. I also spent a lot of time in the north of Italy and travelling to other cities in France and Spain in my time off. I graduated in July 2017 with a high 2:1 and distinction in spoken French.
I'm now currently working full-time for a socially-focused start-up in Nottingham where I'm the founder's only employee. I spend most of my time helping the business to grow, particularly coming up with new marketing ideas, project planning, writing blog posts/social media content and contacting influencers in the field.
I'm going back to the University of Nottingham in September to study for an MSc Entrepreneurship, Innovation and Management, and plan to start my own social business in the near future.
Don't put so much pressure on yourself to have everything figured out – most people don't figure this out for years, and the ones that do change their minds a lot of the time.
Learn to say yes to opportunities and create your own adventures, you only live once so find something worthwhile to spend your time on!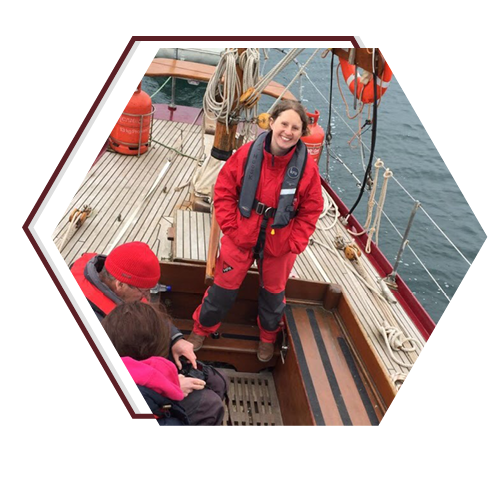 Clifton Community School
1 A*, 7 A's, 1 B, 1 D
Thomas Rotherham College
2 A's, 1 B
The University of Sheffield
Geography
After leaving Clifton Community School I went to Thomas Rotherham College and studied Geography, Spanish and English. I got 2As and a B.
After completing my course I went on to the University of Sheffield to study Geography.
After university, I started volunteering on a big old sailing boat in Devon. I had zero sailing experience, so made cakes for the first year and started to learn about how the boat works.
Over 5 years I gained several qualifications and worked my way up from cook's assistant to doing something I never dreamed of achieving, becoming captain! I had the best time and so many unexpected adventures.
Last year I hung up my waterproofs and trained as a teacher, which was my original plan before I ran away to sea. I am now working in a special school in Cornwall and absolutely love it.
Trust your instincts – it's never too late to change your mind about what you want to do. There is no "right" pathway to success, as long as you make happiness your top priority and take every opportunity that comes your way!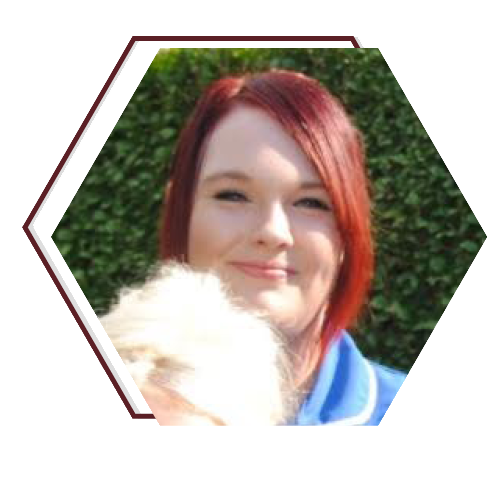 Clifton Community School
1 A*, 5 A's, 3 B's, 1 Merit
Thomas Rotherham College
Grades A to C, with a Pass at Level 3 IT
After leaving Clifton Community School, I went on to study A-Levels at Thomas Rotherham College in the Sciences and English Language. I came away with grades A-C in A-Levels and a Pass in an additional Level 3 course in IT that was offered to me.
After completing my A-Levels I knew I wanted to work somewhere in the healthcare industry, but I wasn't sure which medical field I wanted to work within.
I then started working in a dental practice as the receptionist. Whilst there I completed NVQs in Business Administration levels 2, 3 and 4 and customer service level 2.
After completing a level 2 NVQ in Infection Control, I soon decided I wanted to do dental nursing as a career and my employer quickly helped me find a course I could enrol in alongside work. I studied for my National Diploma in Dental Nursing and passed my NEBDN exams in 2017.
Now after recently getting married, moving house and welcoming a baby, I'm eager to continue into the many post-registration dental qualifications available now that I am fully qualified, as well as keeping up with my cycle of Continuing Professional Development that requires you to stay up to date with the latest medical/data protection advances.
Between the coursework and my little one – I should be kept on my toes! Life is busy, but it's filled with all the things I doubted in the past I would have, so I'm very thankful.
Never stop learning. It can open so many doors and you'll be so surprised at what you can achieve if you just give it a go!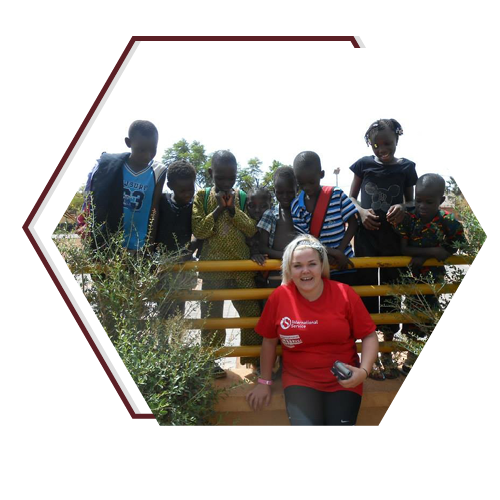 Clifton Community School
Distinction*, 2 B's, 2 C's, 2 D's
Thomas Rotherham College
BTEC Sport (Distinction), Performing Arts (C)
York St. John University
Sport Society and Development
When I left Clifton Community school I went to Thomas Rotherham College and studied BTEC Sport and Performing Arts, I received a distinction in BTEC Sport and a C in Performing Arts. Whilst studying I also had to resit my Maths GCSE, you can still resit and follow your ideal career choice.
I then went on to study Sports Society and Development at York St. John University. During my summers at university, I had the opportunity to work and live in a developing village for three months in West Africa. I worked within their local community at a school for children who were hearing impaired, my role was to teach the young people and help integrate them into their local community due to the huge lack of awareness surrounding disabled people and their disabilities.
Once I finished my degree I went on to America for 4 months and worked on a special needs camp with young children and adults with profound learning disabilities. I supported them on a daily basis and helped them to participate in a range of activities such as; Cooking, Drama, Swimming, Horse Riding, Sensory Play and Dance. This was an amazing experience and I worked with some fantastic young people.
I am now currently working as a support worker at a residential school for young people with autism and additional needs. My Summer experiences during university gave me an insight into this line of work and I have never looked back. My job is difficult but 100% rewarding!
I know it's sometimes difficult thinking about your future when you first leave school but my advice to you would be to do what you want to do and not because your friends are doing it. Do it for YOU.
Go have a look around different colleges and have a long hard think about what your dream job would be and work hard towards it and most importantly enjoy yourself!
At Clifton Community School we are proud of our student's achievements; this doesn't end when they leave us, able and qualified to play their full part in society. We as a school have high aspirations for our students and therefore have set up the Clifton Alumni, with the aim to inspire and motivate current Clifton students. This will involve celebrating the achievements of school leavers, sharing inspiration from their time at Clifton and their next steps, along with some excellent guidance for students on how they can fulfill their own ambitions and goals.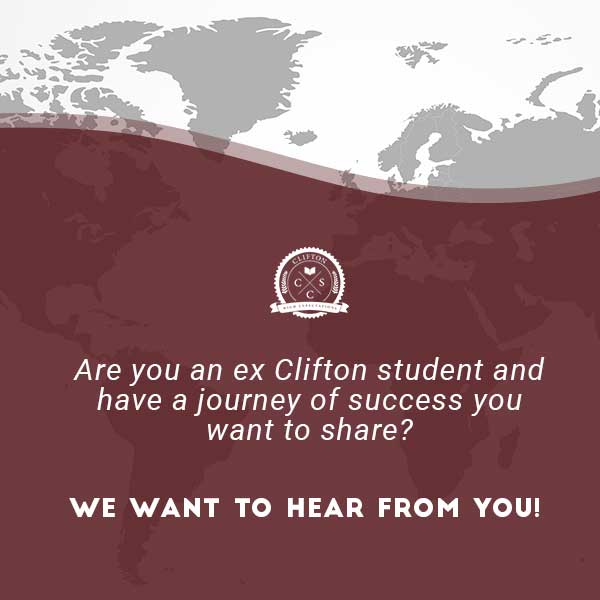 With details of your GCSE results, your journey after Clifton, the grades/qualifications you gained post-16, and what you are doing now. If you also have any advice for current Clifton students, we'd love to hear it!